Common Causes of Houston Oilfield Accidents
Houston Legal News
Oilfield work does not stop for weather or the weekend. After the job site has been chosen and prep work has begun, bringing oil to the surface is essentially a twenty-four hour a day operation. There are thousands of rigs across Texas extracting oil and natural gas, and the industry employs tens of thousands of workers who all face unique dangers when out on the oilfields. 
Oilfield work is a significant economic boom for the Lone Star state, and many large corporations profit billions. The lucrative industry is often overshadowed by the darker and more dangerous aspects of oilfield work. If you have been injured in a Pasadena oilfield accident, the attorneys at Connolly Law represent oilfield workers injured by drill rigs, trucking accidents, rig explosions, fires and burns, and oilfield safety violations. 
The Leading Causes of Texas Oilfield Accidents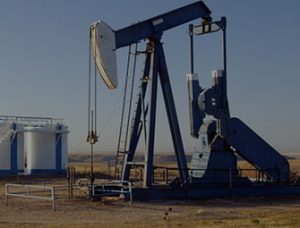 There is a need for extra maintenance and safety training due to the dangerous and even explosive nature of oilfield work. Employers that fail to maintain a safe working environment can put workers in danger of the following oilfield accidents:
Heavy equipment malfunction

Lack of training or improper training

Failure to use proper safeguards

Errors in the drilling process

Fire and gas leak explosions

Dangerous blowouts in drilling operations

Slips and falls

Exposures to toxic chemicals
Despite an array of state and federal regulations, Cypress oilfield workers still suffer severe and fatal injuries daily. Workers spend time around large and hazardous equipment every day, and just a single wrong move can result in a catastrophic or deadly injury. Many injuries sustained in oilfield accidents require long-term medical treatment and rehabilitation, contributing to lost income and significant economic hardship. 
Houston Oilfield Accident Injuries
If you or a loved one suffered due to an oilfield accident injury, the team of Tomball oilfield accident lawyers at Connolly Law is experienced helping oilfield workers hold their employers accountable for oilfield accidents. 
Some common oilfield injuries include:
Burn Injuries

Chemical Burns

Vision Loss

Orthopedic Injuries

Catastrophic Injury

Hearing Loss

Amputation

Brain and Spinal Cord Damage

Wrongful Death
Recovering from these injuries can be expensive. Oilfield accident victims may require multiple surgeries, pain medication, rehabilitation, and follow-up procedures that can lead to hundreds of thousands of dollars in medical bills. Do not attempt to negotiate your medical expenses on your own. 
Houston Oilfield Accidents
Texas has the highest rate of fatal oil and gas accidents in the country, with more oilfield deaths than any other state. Connolly Law is here to provide you with help when you need it most. Kevin J. Connolly at Connolly Law believes in giving back to the community, and our legal team is here to victims of Houston oil field accidents after being injured due to the negligence of a Texas big oil company. Our team of Houston oil rig accident attorneys is here to fight for your legal rights. Give the Houston personal injury lawyers at Connolly Law a call today at  877-CONNLAW to see how we can help.