Hit-&-Run Accidents Are Far Too Common in Houston
Houston Legal News
Hit-and-run collisions happen every week in Houston, and they are sometimes even a daily occurrence in the surrounding area. Data from the AAA Foundation for Traffic Safety reveals that Texas ranks number eight in the nation for states with the highest number of hit-and-run crashes. There more than 2000 people who are killed each year in hit-and-run crashes across Texas. The data shows that nearly 65% of deadly hit-and-run crashes involve cyclists or pedestrians. Those injured in a crash should contact a Texas car wreck attorney. 
What Should I Do After Being Injured in a Hit-&-Run?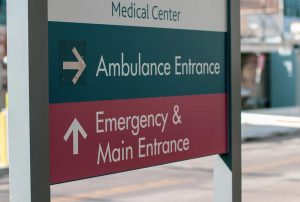 If you are involved in a hit-and-run crash, it is crucial to stay calm, stay at the scene, and document any evidence. You should never try to chase down the hit-and-run driver. This can be potentially dangerous and have tragic consequences, not only for you but for others. Ultimately, this will probably be a waste of time because the person flees the crash because they lack auto insurance or do not have money to cover your damages. If you suffer injuries in the crash, contact an ambulance for assistance. 
You should be sure to contact the police, stay at the scene, and get to safety. If your vehicle is blocking traffic and you are able to move your car, you should do so. After you are out of danger, take some pictures of any damages to your car. It is important that you get close-up images to show any paint left from the impact, as this can help you with your case. 
Your insurance will want a police report to ensure that you waited for an officer to arrive, so you should insist on getting a copy of the report and then contact your insurance provider and a Houston personal injury lawyer. 
Insurance Policy Coverage
If you have a newer vehicle, it is likely that you have full coverage in the event of an accident. Comp and collision coverage will be able to cover your vehicle repairs. In order to have coverage for resulting injuries, you should look into getting personal injury protection or uninsured motorist coverage. You should check your policy to see if you have both those coverages. Statistics show that half of the drivers in the Houston area do not carry any form of liability insurance coverage. 
Essentially all insurance providers offer uninsured motorists and PIP overage, but these are optional. If you do not choose those plans, you will be left with few options when you are hit by an uninsured driver. Hit-and-run drivers who are are not found are treated as uninsured motorists. Check with your auto insurance policy to ensure that you carry these protections. 
Houston Car Accidents
In most cases, Texas car crash victims are injured by reckless or negligent drivers, and the responsible party can be made to cover the damages resulting from the collision. For over a decade, Connolly Law has helped car crash victims obtain the compensation they deserve. Our qualified Houston car crash attorneys will work tirelessly to ensure that your rights are protected under the law. Contact our offices today at 877-CONNLAW to discuss your case today.