Protecting Oil & Gas Workers From Death, Serious Injury
Houston Legal News
Oil and gas workers in the great state of Texas face significant dangers in the workplace, some of which can result in death or serious injuries. In order to combat the potential risk of physical harm out on the oil field, the Occupational Safety and Health Administration has imposed strict drilling and servicing safety regulations on employers in the industry. However, accidents still happen, and many workers are left with serious injuries as a result.
Connolly Law has experience helping clients manage the aftermath of a serious oil field accident. 
Common Types of Injuries in the Texas Oil & Gas Industry
More than half of all deaths in the oil and gas sector are caused by caught-between incidents that put workers at risk, due to moving vehicles, falling equipment, and high-pressure lines. Workers may also be in danger of suffering serious or fatal injuries due to a number of other hazards: 
Explosions and fires resulting from the ignition of flammable vapors or gases

Falls from elevated equipment, such as drilling platforms and masts

Vehicle accidents involving travel to distant work sites

The release of uncontrolled hydraulic, mechanical, or electrical energy from faulty or improperly maintained equipment

The lack of proper safeguards on workplace machinery
Safety Guidelines that OSHA Has Established for the Oil & Gas Industry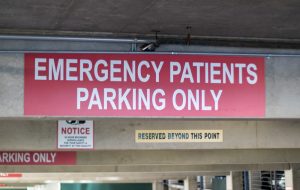 OSHA has implemented many standards and practices that are meant to promote safe operations in the oil and gas industry. All employers in the field are required to identify and evaluate all hazards specific to their worksites and then develop suitable safety procedures to handle them appropriately. These procedures could involve providing personal protective gear for workers, adopting drilling standards, and implementing training programs that cover topics such as proper equipment use. Employers are also mandated to have functional emergency response procedures. 
Oil and gas industry employers are responsible for adopting and following protocols designed to protect workers from death or serious injury on the job. Contact an experienced Houston oil and gas injury attorney to discuss your particular case and see what options are available for you. 
Oil Field Accidents in Houston, Texas
The oil and gas sector is extremely dangerous for workers, who face multiple risks every time they are on the worksite. From 2008 to 2017, 1,566 workers in the industry were killed extracting oil and gas. Texas leads the country in oil and gas fatalities, with 41 reported workplace fatalities in 2008. 
Workers need legal aid more than anyone. Injured oil and gas workers are often left seriously injured and unable to work, meaning that they can't support themselves or their families. Injured workers should consult with an experienced Houston oil field injury attorney in order to discuss options for potential compensation. 
Connolly Law has years of experience working on both sides of the legal field. Kevin J. Connolly spent the first part of his career fighting for multi-billion dollar companies, and now he fights for those who have been unfairly injured due to their negligence. Contact our offices at (832) 767-3568 to discuss your case today.