Offshore Explosion Accidents in Houston
Houston Legal News
There are very few things about working on an offshore oil rig that isn't hazardous. More than the fact that riggers are working in excessively deep water in comparative solitude, these workers are also handling heavy equipment, hazardous materials, and many other potential dangers. There are many things that can and do go wrong, but one of the largest dangers faced by workers is the risk of offshore explosions on oil rigs. 
Many people remember the accident that happened five years ago in the Gulf of Mexico, in which a breach in the Deepwater Horizon rig owned by oil giant British Petroleum dumped millions of barrels of crude oil into the sea, disrupting plant and wildlife for a significant portion of the Gulf. What is often overlooked is the explosion that accompanied the spill, which resulted in 11 worker deaths and nearly 17 injuries. 
Types & Causes of Injuries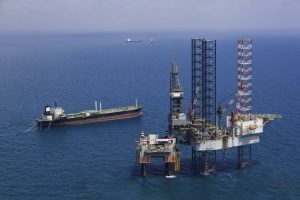 Many injuries can happen to workers who are involved in offshore explosion accidents on an oil rig, besides the inherent risks of drowning and suffering burn injuries. Some suffocate due to smoke inhalation, while others suffer head trauma, bone fractures, and other serious conditions or injuries. Most of these injuries can be catastrophic to the injured workers and their loved ones, and recovery can take years and can leave workers unable to work for extended periods of time. In certain cases, the worker may suffer fatal injuries, which can leave family members the right to pursue the cause of action to recover for wrongful death. 
An important element in most offshore explosion accidents seen by many Houston oil rig injury attorneys is a company violating safety regulations by cutting corners to maximize earnings. That was a primary factor in the Deepwater Horizon explosion. BP was using old and antiquated equipment and overworked their employees in an attempt to significantly reduce their expenses. 
Get Help with Offshore Explosion Accidents in Houston
If you or a family member has been injured or suffered a wrongful death caused by an offshore oil rig explosion, there is a possibility that someone acted negligently and contributed to the incident. You may be eligible to recover lost compensation. Contact the skilled team of Houston offshore injury lawyers at Connolly Law so that we can review all the circumstances of your case and recover the compensation you deserve. 
Houston Oil Rig Accident Attorneys
Texas has the highest rate of fatal oil and gas accidents in the country, with more oilfield deaths than any other state. Connolly Law is here to provide you with help when you need it most. Kevin J. Connolly at Connolly Law believes in giving back to the community, and our legal team is here to help injured parties recover after being injured due to the negligence of a big oil company. Our team of Houston oil rig accident attorneys is here to fight for your legal rights. Give us a call today at (832) 767-3568 to see how we can help.