Improper Training Can Lead to Oil Refinery Accidents
Houston Legal News
Refineries are an important part of the energy production industry in Texas. However, not all refineries have safe operating procedures in place.
Refinery accidents are known to cause catastrophic injuries, but they can be prevented when employees receive proper training. 
These facilities are liable for ensuring that all employees have a full understanding of the equipment they use, the chemicals they are handling, and the potential hazards of combustion on the job site. 
Refiners can reduce the risks of accidents and worker injury by making sure that employees:
Avoid horseplay while working

Report to the worksite well-rested and alert

Immediately report any accidents and injuries

Only perform job functions for which they have received proper training
Refinery Worker Training Is Important
Safety procedures are primarily intended to prevent severe workplace injuries, but an emphasis on job safety can make employees feel more valued by their employers. Also, safety procedures can help companies maximize their production levels by avoiding interruptions and shutdowns on the job site caused by accidents. Refineries have to provide workers with training that include topics such as:
Safe work habits

Hazardous substance risks

Emergency response procedures

Proper usage of personal protective equipment

Safe usage of electrical equipment
Risks Caused by Lack of Training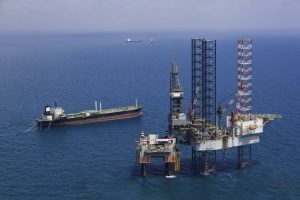 Refinery employees work in close quarters with large quantities of flammable and toxic chemicals each time they come to work. These workers are often exposed to dangerous chemicals and other hazardous materials, like byproducts of oil and petroleum production. Workers who are at the greatest risk of suffering injuries include welders, platform workers, pipefitters, painters, sandblasters, and shutdown workers. 
Establishing and enforcing safety procedures is an important part of minimizing potential disasters on the job. Common consequences of refinery employee safety violations include: 
Lead poisoning

Benzene exposure

Respiratory system damage

Severe burns

Head trauma and brain damage

Broken bones

Electrocutions

Lung disease

Leukemia

Mesothelioma

Multiple myelomas
You Need a Houston Oilfield Accident Attorney
If you were injured in a refinery accident, you may be entitled to compensation for any medical expenses, lost wages, and pain and suffering. A qualified Houston workplace injury lawyer can help you obtain the compensation you deserve for a full recovery. You should contact Connolly Law today in order to learn more and discuss your case. 
Oil Refinery Accidents in Houston
Texas has the highest rate of fatal oil and gas accidents in the country, with more oilfield deaths than any other state. Connolly Law is here to provide you with help when you need it most. Kevin J. Connolly at Connolly Law believes in giving back to the community, and our legal team is here to help injured parties recover after being injured due to the negligence of a big oil company. Our team of Houston oil rig accident attorneys is here to fight for your legal rights. Give us a call today at (832) 767-3568 to see how we can help.