Is Workers' Comp the Only Option After an Oilfield Accident?
Houston Legal News
Long hours, exhausting and demanding work in extreme heat, large and dangerous machinery. Highly combustible and toxic chemicals. These are just some of the risks faced by oilfield workers on a daily basis. They are hazards that make oil and gas extraction one of the most dangerous industries in the country. In fact, the oil and gas industry has the highest rate of catastrophic workplace injuries per worker, according to statistics from the U.S. government. 
With the exception of those who are working on the vessel or who are Longshoreman, when injured workers pursue damages from their oilfield accidents, injuries, and deaths, even those that are the result of employer negligence or lack safety rules, they are nearly always limited to workers' compensation benefits. 
Workers' comp benefits do provide much-needed care and financial resources for oilfield workers and their families impacted by a serious accident, but those benefits are usually inadequate when the injuries are devastating, the medical bills are rising, or they result in the loss of a breadwinner. 
Injured Oilfield Workers May Have Claims Against Others Who Caused Their Accidents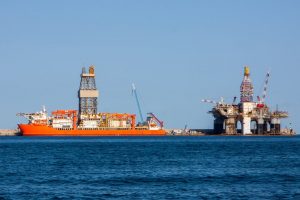 The Texas workers' comp system is based on tradeoff. For employees, including oilfield workers, the positive is that they do not have to prove what caused their injuries in order to obtain compensation. Those benefits can be in your pockets quickly without the uncertainty that often goes along with personal injury suits. Simultaneously, employers are immune from costly lawsuits and substantial damage wards for the injured workers. 
The negligence of an employer is not the only cause of oilfield accidents. If someone other than your employer is responsible for your accident, you can pursue damages from them in a personal injury claim. These damages can exceed benefits from workers' compensation, such as physical pain and suffering, mental suffering, loss of enjoyment of life, loss of consortium, physical disability, and other factors of personal injury damages that are not included in workers' comp benefits. 
Oilfield Injury Claims Against Third-Parties
Some examples of third parties that may be liable for an oilfield injury or death include:
Contractors & Subcontractors

Rig Owners & Manufacturers

Fixed Offshore Platform Owners & Manufacturers

Equipment Manufacturers

Trucking Companies

Vehicle Manufacturers

Landowners
Also, if your employer does not have workers' comp coverage, you may be able to pursue a personal injury claim against your employer. 
Oilfield Accidents in Texas
Texas has the highest rate of fatal oil and gas accidents in the country, with more oilfield deaths than any other state. Connolly Law is here to provide you with help when you need it most. Kevin J. Connolly at Connolly Law believes in giving back to the community, and our legal team is here to help injured parties recover after being injured due to the negligence of a big oil company. Our team of Houston oil rig accident attorneys is here to fight for your legal rights. Give us a call today at (832) 767-3568 to see how we can help.