The Risks of Dangerous Oil Rig Falls
Houston Legal News
Drilling gigs can lead to serious falls. These accidents don't often result in dramatic headlines like pipeline explosions or gas leaks, but slip and falls from an oil rig or off a platform can still result in very serious injuries and even death. These injuries can sometimes be temporary, but in serious cases, permanent. Regardless, dangerous falls from oil rigs can potentially be prevented if employers take necessary safety measures. 
We Know How to Handle Dangerous Fall Cases
The founder of Connolly Law, Kevin J. Connolly, spent the first part of his career representing big oil companies. Now he dedicates his career to helping those who've been unfairly injured by the negligence of these companies. Our firm has handled so many personal injury cases and has helped obtain great results for our clients along the way. We understand how to handle oil and gas accidents, including dangerous falls. If you or a loved one has been injured in a drilling rig accident, contact us today to see how we can help. 
Oil Rig Falls: Heights & Other Hazards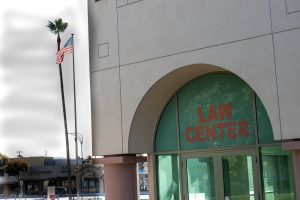 When it comes to accidents in oil and gas jobs, most accidents involve falls from significant heights or slip and falls. These cases can potentially include: 
Working on platforms.

Equipment and machinery are often being moved overhead on the oil rig. This can result in workers being struck and knocked from a platform. Other possible risks involve a lack of safety harnesses and gathering snow, ice, or water. 

Working at ground level.

Workers can potentially slip or trip on uncovered cables due to poor lighting, or on wet and oily surfaces. Lack of suitable footwear or improperly placed objects can end in a serious slip and fall. 
Unfortunately, many employers neglect to take property safety precautions until it's too late. Only after an accident does a guardrail or netting become installed or loose flooring is repaired. 
Contact an Experienced Texas Oil Rig Injury Attorney
Hazardous falls from oil rigs can result in severe injuries, and these injuries are often entirely preventable. After being involved in a drilling rig accident or oil rig explosion, you may face time off work or lost wages, medical expenses, and physical pain. Let us help you recover. 
Houston Oil Rig Injury Attorneys
Oilfields can be dangerous places for their workers. An estimated 52% of deadly accidents in the oil and gas industry involved falls from higher than 30 feet. Texas experiences more fatal oil and gas accidents than any other state.
Connolly Law is here to provide you with help when you need it most. Kevin J. Connolly at Connolly Law believes in giving back to the community and helping injured parties recover after being injured due to the negligence of a big oil company. Our team of Houston oilfield injury lawyers is here to fight for you. Contact us today at (832) 767-3568 to see how we can help.