What Can a Houston Oil Field Injury Attorney Do for Me?
Houston Legal News
Oilfield injury attorneys in Houston specialize in claims involving oilfield accidents and have experience dealing with an array of accidents in the oil and gas industry. Your attorney will be able to examine your case and provide counsel on the best course of action to take after being injured in an oilfield accident. 
Your lawyer can inform you if you can reach a settlement with the company or individuals or if you should go to trial to recover compensation. 
The Benefits of Hiring an Oilfield Injury Attorney
An oilfield injury lawyer will be able to better predict the actions taken by an oilfield company following an accident in the workplace. Oil companies have a team of lawyers on the payroll who are not going to look after the interest of your or your loved ones. 
In many cases, oil companies will attempt to avoid any liability after an oilfield accident. They may even obscure evidence and pressure victims to undergo inadequate medical treatment. Victims may even lose their jobs while pursuing compensation from the company. Your lawyer will fight for the rights of the injured employee and help ensure that the oil companies are held responsible for their negligent actions. 
What to Do First After an Oilfield Accident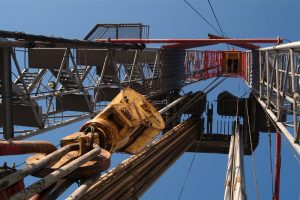 The job of an oilfield injury attorney is to determine who is liable for an accident and discover the facts of a given case. The process of obtaining compensation will be dependent on whether workers' comp is provided to workers. 
If a co-worker or employer is at fault and workers comp insurance is available, the plaintiff will only be able to file a workers' compensation claim. 
Depending on the circumstances of the case, personal injury claims or wrongful death claims may be available options. 
In Texas, you have two years to file a lawsuit, as stated in the statute of limitations. 
As soon as an accident occurs, you should seek medical attention right away. After, contact a lawyer who can provide recommendations on what to do to pursue a claim. You should never rely solely on the oil company to be honest and fair or to act in your best interests. 
Never sign any paperwork or statements from the oil company or accept any financial compensation without first discussing it with a trusted attorney. 
Oilfield Injury Lawyers in Houston
Texas has the highest rate of fatal oil and gas accidents in the country, with more oilfield deaths than any other state. Connolly Law is here to provide you with help when you need it most. Kevin J. Connolly at Connolly Law believes in giving back to the community, and our legal team is here to help injured parties recover after being injured due to the negligence of a big oil company. Our team of Houston oil rig accident attorneys is here to fight for your legal rights. Give us a call today at 877-CONNLAW to see how we can help.