What Should I Do Right After a Houston Car Wreck?
Houston Legal News
There are some important things that you must do following a Houston car wreck:
Seek Medical Attention Immediately After a Crash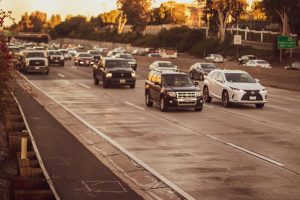 If you have been injured in a car crash, you need to assess all injuries and determine if anyone involved needs an ambulance. In many cases, individuals will experience a rush of adrenaline following a car crash and will not feel the full extent of their injuries right away. Staying safe following a car wreck is your priority, so any resulting injuries should be examined by a trusted medical professional as soon as possible. 
Move the Vehicle Out of the Roadway
The saying is "if you can steer it, clear it." In Texas, that is the fule. If you are able to safely move the vehicles to a safe location, you should do so. If you are unable to move the vehicles safely, you can wait for authorities to help. 
Contact the Police
Whenever a collision takes place, always call the police. No matter how severe, be sure to request a crash report. This will help ensure that the circumstances of the crash are documented. Irresponsible drivers may use fake insurance information and may change their story of what happened, and an accident report is one way you can protect yourself. 
What Should I Photograph After a Car Wreck?
You should take pictures of everything related to the car crash. Use your phone camera to take pictures of:
The vehicles

The defendant

The other driver's insurance card and driver's license

The police officer's name and badge number

License plates

Business cards of the wrecker driver, witnesses, and officer
One great thing about smartphones is a quick and convenient way to document anything and everything. Use that to your advantage after a collision. 
Document every aspect of the initial crash can help make sure you are protected. Storing information in your phone is helpful because cards and written notes can be easily lost following a car crash. Also, you should write the name, address, and phone number of any eyewitnesses in your notes section. 
How Can I Obtain an Accident Report?
The police reports related to Texas car accidents will eventually end up in the Texas Department of Transportation's Crash Reporting and Analysis for Safer Highways database, where they are easily downloaded online. The time it takes to obtain a police report varies depending on what city or county department the report comes from, but the norm is around seven to fourteen days. 
Car Accidents in Houston
In most cases, Texas car crash victims are injured by reckless or negligent drivers, and the responsible party can be made to cover the damages resulting from the collision. For over a decade, Connolly Law has helped car crash victims obtain the compensation they deserve. Our qualified Houston car crash attorneys will work tirelessly to ensure that your rights are protected under the law. Contact our offices today at 877-CONNLAW to discuss your case today.