What to Do After a Houston Car Wreck
Houston Legal News
After being injured in a car crash caused by the negligence of another driver, you are entitled to hold the responsible party accountable for your losses, but there are some important steps you have to take in order to increase your chances of a successful claim. 
Following a vehicle collision, you need an experienced Houston car crash attorney at Connolly Law to help you and your family recover. 
Document the Crash Site
If you have been injured in a car crash, slip-and-fall, or some other kind of accident, you need to document the scene. Pictures are the best and easiest way to do so. All you have to do is use your phone. Document any relevant information that can show how the crash took place, including a broken staircase or a red light. You should also take pictures of your injuries to show their severity in the moments immediately after the collision. 
Gather Evidence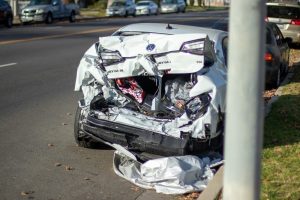 For all injury claims, you need evidence to show that you were injured. Pictures are a great source of evidence, but there are some others that you should collect. Witness testimony from someone at the scene could be useful, and even items like torn clothes or damages property. This can potentially help prove your claim and help you obtain the maximum amount of compensation. 
Report the Accident
The nature of the collision will determine to who you will report the crash. After a car wreck, you have to report the accident to law enforcement. If you suffered injuries on another's property, you should discuss it with the property owner, manager, or supervisor. They may ask you to fill out an incident report, and if so, you should always request a copy. 
Seek Medical Treatment
The most crucial thing after a crash is your health. Always seek medical attention as soon as you can. If you fail to do so after a crash, the insurance provider for the liable party could use it against you. They will likely argue that you were not seriously injured if you did not go see a doctor. 
Contact a Texas Personal Injury Lawyer
You need to discuss your case with a Houston personal injury lawyer following an accident. A trusted attorney can advise you on what steps to take immediately after a crash and into the personal injury process. A lawyer can help you obtain the full value of the compensation you need and deserve after being unfairly injured by the negligence of another driver. 
Texas Car Crashes
In most cases, Texas car crash victims are injured by reckless or negligent drivers, and the responsible party can be made to cover the damages resulting from the collision. For over a decade, Connolly Law has helped car crash victims obtain the compensation they deserve. Our qualified Houston car crash attorneys will work tirelessly to ensure that your rights are protected under the law. Contact our offices today at 877-CONNLAW to discuss your case today.