Dealing with the Insurance Company After a Texas Car Crash
Houston Legal News
In a usual car crash case, the injured party will be contacted by the insurance provider of the liable party soon after the collision. The insurance adjuster will try to gather information regarding the extent of the victim's damages and start negotiating a settlement. It is common for insurance companies to attempt to deny coverage entirely. When the injured party has suffered significant damages, this can be catastrophic. 
The Importance of Having an Experienced Houston Personal Injury Lawyer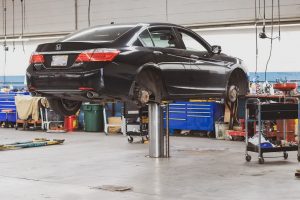 When a settlement is unable to reach the insurance provider of the defendant, the case will continue to litigation, culminating with a trial. Victims should understand that not all law firms specialize in personal injury cases. In fact, some firms will limit their engagement to the settlement negotiation process. Essentially, their role is to manage the discussions with the insurance provider. In the case of car accident claims, this could end up being a short process, with the insurance company denying coverage. If a settlement cannot be reached and the case must proceed to the litigation process, you need an experienced Houston personal injury attorney who can take on your case and protect your rights. 
Negotiations with Insurance Companies Can Be a Lengthy Process 
After you retain your Houston car crash attorney, he or she will work directly with the insurance adjuster. Before making a settlement demand, counsel will gather evidence about the crash, the resulting injuries, and any property damages. This information will help determine the defendant's liability and calculate potential damages. 
Your lawyer will review the following factors to determine possible damage:
Accident reconstructionist reports

Witness statements, photographs

Police records

Medical records

Other expert advice
If you suffered serious injuries, your medical prognosis may take some time to fully ascertain. Negotiations may even be put on hold until the full severity of your injuries has been discovered. After relevant information is available, counsel will send a demand letter to the defendant's insurance company, including the calculation of damages and evidence supporting the claim. At this point, the adjuster and your Texas personal injury lawyer will negotiate the terms of the settlement. 
Houston Car Accidents
Few things are as devastating as being injured in a car accident. Across the state of Texas, an estimated 17,500 people are hospitalized for the treatment of injuries sustained in car crashes each year. Crash victims may be required to undergo extensive medical treatment that leaves them unable to return to work for an unspecified amount of time. 
In most cases, Texas car crash victims are injured by reckless or negligent drivers, and the responsible party can be made to cover the damages resulting from the collision. For over a decade, Connolly Law has helped car crash victims obtain the compensation they deserve. Our qualified Houston car crash attorneys will work tirelessly to ensure that your rights are protected under the law. Contact our offices today at 877-CONNLAW to discuss your case today.