How Social Media Can Damage Your Personal Injury Claim
Houston Legal News
Social media makes our lives an open book for everyone to read. There are those who post every detail of their lives every day, while others post once in a while when an event or situation warrants it. Some people don't post much, they are only on social media to keep abreast of their friends and those they follow to see what is going on in their lives. Either way, there are a lot of people who use social media on one or many of the different platforms. Some of the most popular platforms to pick from are Snapchat, Facebook, YouTube, Twitter, or Instagram.
Facebook has consistently remained the top app. A study done by the Pew Research Center showed that over 68% of Americans used Facebook in some capacity as of 2018. According to the study, 51% of users said that they will visit the site several times a day and 23% will look at it at least once per day. That means that of all the users, 74% will look at Facebook daily.
If you or a loved one have been in a car accident you should consult with one of our Houston automobile accident attorneys to evaluate if you should change your social media habits after your accident.
Why is Social Media Bad After a Car Accident?
If you were using one of your social media accounts during the actual time the accident occurred it could be argued that you were driving recklessly and being negligent. This could also be construed as an admission of guilt and responsibility for the accident. When the timeline is not in your favor and it is documented on social media, many people forget that the posts are public and there for everyone to see. 
Another area where social media could be detrimental to your case is if you are pursuing medical costs associated with injuries you sustained in your accident. If you are posting after your accident that you are out running, bungee jumping, or behaving in a normal manner, then it is likely that the claims you made stating you were badly injured will likely not be believable.
Why a Texas Attorney is so Helpful After a Vehicular Accident?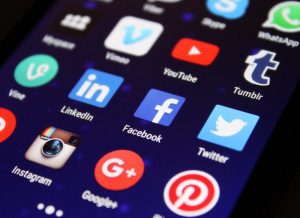 Every aspect of your case and your actions after your accident will be scrutinized by the insurance company. The insurance company will work hard to find any way possible to reduce the compensation due to you or eliminate it altogether. When you have a Texas personal injury attorney from the Connolly Law on your side, you have the best chance of obtaining the maximum compensation after your accident. The legal professionals at the Connolly Law will examine your case and provide you with the guidance you need to know how to proceed and the legal steps necessary to obtain the maximum compensation for your claim.
After your accident, you have a 2-year statute of limitations to file your personal injury claim in the state of Texas. Time is of the essence, so you should contact the Connolly Law today and speak with a talented and resourceful Texas traffic accident injury attorney during a free consultation at (832) 767-3568.