Injuries From Drilling Accidents & Blowouts
Houston Legal News
Blowouts, once referred to as "gushers," are caused by drilling into high-pressure zones. If the pressure is not relieved, uncontrolled oil or gas can rush up the well, resulting in serious injuries or death. 
Our Houston oilfield injury lawyers understand blowout injury cases. We have represented oil and gas workers in the past after they were seriously injured in a blowout. Drilling for oil and natural gas is a dangerous job. We have seen many cases and know that blowouts are an event that should never happen. Contact our firm to help you after a drilling rig accident. 
Common Causes of Blowouts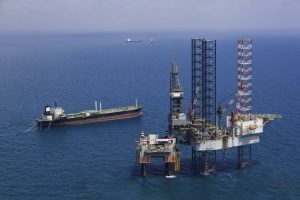 The first successful blowout preventer hit the market some decades ago. Since that time, drilling rig technology has improved. The modern drilling rigs of today often come with blowout prevention valves and devices. However, the oil and gas industry is nowhere near to preventing hazardous blowouts entirely. 
Engineers will often monitor the well site for changes in pressure. If the drill enters in a high-pressure zone, blowout preventer devices and valves will operate as fail-safes. When the valves are closed, the well is known as "shut-in," helping to prevent a blowout. While this is underway, the engineer will work to control the pressure. 
However, any mistake during or related to the drilling process, like failing to repair a known safety or maintenance issue or failing to adequately monitor and address changes in pressure, can potentially cause a blowout. Improper training from the start of the project can also result in a drilling rig accident. 
Call Our Houston Attorneys to Help with Your Oilfield Injury Claim
On offshore drilling rights, there have been more than 50 major blowouts. These have caused the deaths of workers and significant property damage in resulting oil spills. Take for example the recent Deepwater Horizon blowout. In this accident, 11 oil and gas workers were killed and millions of dollars in damage impacted property owners and business owners.
Lawyers at Connolly Law have been involved in many similar blowout cases just like these. We have handled these types of cases for many years and understand how to get the results needed for our clients and their families. 
If you or a family member were injured in a drilling rig accident in Houston, contact our offices today for a free consultation. 
Oil Rig Accidents in Houston
Texas has the highest rate of fatal oil and gas accidents in the country, with more oilfield deaths than any other state. Connolly Law is here to provide you with help when you need it most. Kevin J. Connolly at Connolly Law believes in giving back to the community, and our legal team is here to help injured Houston parties recover after being injured due to the negligence of a Texas big oil company. Our team of Houston oil rig accident attorneys is here to fight for your legal rights. Give us a call today at (832) 767-3568 to see how we can help.