The 5 Most Common Oil & Gas Injuries
Houston Legal News
Slip & Falls
Slip and falls are the leading workplace accident internationally, but working with oil can greatly increase the chances of suffering a slip and fall injury on the job. Oil is a significant slip-hazard because its molecules slide on top of one another with little to no friction. This makes the oil very runny and slippery, regardless of the surface it is on. Dirt, concrete, grass, and other terrains can be unable to make oil spills a non-slipping hazard. 
Accidental Ignition
The machines used to drill, pull, and store oil are often sophisticated pieces of machinery containing hundreds of interconnected parts. In order for oil rig workers to finish their tasks, these parts have to seamlessly work together to harness the oil found inside the earth. Although oilfield workers do their best to stay safe while handling and using these machines, old machine parts can deteriorate and cause accident ignitions over time. 
Oil & Gas Truck Accidents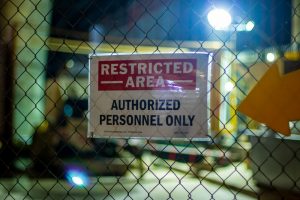 The Centers for Disease Control and Prevention (CDC) reported in 2018 that motor vehicle accidents accounted for more than 40% of work-related deaths in the oil and gas industry that year. Transporting oil from oilfields is not a simple task, and there are usually many vehicles that work near rigs in order to accomplish the job. Oilfield workers are usually busy with their assigned tasks and are unable to worry about the vehicles that are regularly traveling through the premises. 
Falling Equipment
Oil rig workers are usually mandated to wear helmets when they are anywhere near the source of the operation. Helmets are a crucial component of the oil rig worker's attire because rigs can cause falling equipment. According to statistics from the United States Bureau of Labor Statistics, falling objects from collapsing decking or work rigs are the leading cause of injuries in the oil extraction industry. When workers are constantly pulling poles, a loose component can become a hazard in a matter of seconds. 
Failure to Follow Shutdown Protocols
Blowouts, toppled rigs, and cable failures can all lead to devastating injuries. When rigs are defective, employers should shut down operations and take on the loss. 
Sadly, not all employers will shut down an operation when a defect is brought to light. This can cause an entirely preventable and devastating accident that would not have happened if the manager or employer would have shut down the operations and followed proper safety procedures. 
Houston Oilfield Injuries
Texas has the highest rate of fatal oil and gas accidents in the country, with more oilfield deaths than any other state. Connolly Law is here to provide you with help when you need it most. Kevin J. Connolly at Connolly Law believes in giving back to the community, and our legal team is here to help injured parties recover after being injured due to the negligence of a big oil company. Our team of Houston oil rig accident attorneys is here to fight for your legal rights. Give us a call today at (832) 767-3568 to see how we can help.