Who Is at Fault After an Oilfield Accident?
Houston Legal News
After suffering injuries while working on an oil rig, there are some possible options regarding financial compensation for your losses. Workers usually will file a claim for workers' compensation after an on-the-job accident. In Texas, workers comp provides benefits that can cover your medical costs and some of your lost income. 
What If My Employer Doesn't Carry Workers' Comp Coverage?
Employers in Texas are not mandated to provide workers' comp. If your oil and gas employer lacks worker's comp coverage, then you can possibly sue your employer directly to cover your losses. Your case will depend on if you can prove that the employer or one of your employees acted negligently and caused the accident. Workers' comp is a "no-fault" system, which is why benefits are limited, but if you have to pursue a lawsuit, you'll have to prove that your employer is liable for your injuries. 
Suing Third-Parties for Your Oilfield Injuries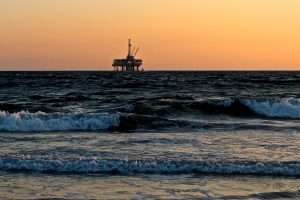 Even if you can claim workers' compensation or file a suit against your employer, you still have a right to sue other parties who may have contributed to your injuries on the job. In some cases, you may have to repay your employer's insurance provider if you receive enough compensation from a third party, but this is only the case if you recover enough to fully compensate your damages without retaining your workers' comp benefits. 
The parties that can possibly be sued for your injuries on the oilfield include: 
Contractors & subcontractors-

If someone working for a company other than your employer caused the accident and your resulting injuries, you can file a claim against their employer. 
The oil & gas industry-

If you are working for a contractor or subcontractor, you could be able to file a claim against the oil and gas company, under certain circumstances. 
The property owner-

Oil companies will often lease their land from third-party owners. Sometimes, these property owners can be held liable for injuries caused by hazardous conditions on the premises. 
Oil rig owners & manufacturers-

Explosions, fires, collapses, and other drilling accidents could be caused by poor rig maintenance or design. In these cases, oilfield injury victims can potentially file claims against the owner or manufacturer of the rig. 

Trucking companies, shipping companies, & vehicle manufacturers-

 When you're injured in a trucking accident on the oilfield, you may be able to file a claim against the trucking company, shipping company, truck manufacturer, or another third-party. 
Houston Oilfield Accidents 
The oil and gas extraction industry is known to be one of the most dangerous industries to work in around the world. Nationwide, 1,566 oil and gas workers were killed from 2008 to 2017. Trucking accidents are the most common cause of fatal injuries on an oilfield. 
When you're going up against a big oil company, you need a Houston oilfield injury lawyer with experience on all sides of the industry. Kevin J. Connolly spent the first part of his career representing these large oil and gas companies, but now he is dedicated to helping those who've been unfairly injured due to their negligence. Call us today at (832) 767-3568 to see how Connolly Law can help you.