Watson Grinding Refinery Explosion in Houston
Houston Legal News
Plant and refinery explosions are often complicated, requiring extensive investigations by experts in refinery operations. These investigations look into many factors, including:
What caused the accident? 

Did it happen due to faulty equipment? 

Was it caused by an

OSHA violation

? 

Was the negligence of a contractor or third-party maintenance concern involved?
As an accident victim or family member of a victim, you deserve experienced and knowledgable legal representation in order to fully recover. 
Watson Grinding Plant Explosion Tragically Kills Employees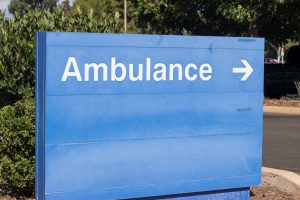 The explosion at Watson Grinding & Manufacturing in Houston, Texas on Friday, January 24th jolted residents wake at around 4:30 a.m. that morning. The powerful blast was felt miles around, leaving a field of debris that stretched for two miles. 
Authorities later confirmed that two Watson Grinding employees were tragically killed in the explosion. Both men had arrived early for their shifts and were using the fitness center located at the facility at the time of the explosion, leading to their untimely deaths. 
Twenty others, including two workers and 18 local residents, required medical treatment following the incident. This event resulted in life-changing injuries and devastating fatalities, and many are likely still suffering due to the aftermath of this explosion. 
Establishing Liability In a Plant Explosion Case
Victims of a plant explosion need an attorney to undertake a comprehensive investigation of the incident and the resulting impacts by working with a team of experts with knowledge in plant operations and with experience investigating explosions. Also, our legal team will document how the accident took place and help to determine liability. This will include all parties who contributed to the incident. Finally, we will work diligently to construct a strong case on your behalf. 
Medical Care & Compensation For Explosion Victims
Victims of a refinery explosion often suffer serious or life-threatening injuries. At Connolly Law, we place a priority on helping accident victims obtain all the medical treatment rehabilitation services he or she may need to recover to their fullest. 
In serious burn injury cases, we will collaborate with a life-care planner. This medical professional will help identify all of the medical services the victim needs — both current and future. We will also seek full compensation for all damages, such as medical costs, lost wages, and non-economic losses, including pain and suffering. 
Houston Refinery Explosions
As a Houston resident, it's not uncommon to hear about a tragic plant explosion on the news or local networks. There's a long list of safety measures in place to avoid these accidents, but things can go wrong. Since March 5, 2005, at least 58 people have died in refinery explosions in the United States. 
Those impacted by a refinery or plant explosion should consult with a Houston refinery explosion attorney in order to recover the full extent of their damages. At Connolly Law, I spent the first 7 years of my career representing oil companies, and now I dedicate myself to helping those who have been unfairly harmed by these organizations. Contact our offices today at (832) 767-3568 to discuss your case with an attorney who cares.