Steps to Take After a Houston Boating Accident
Houston Legal News
There is nothing quite like a day out on the water, whether it is just for pleasure or for a much-needed fishing trip. Boating is popular throughout Texas, especially here on Gulf Coast. There are more than a million registered boats in the state. 
There are so many boats out on the lakes and rivers across Texas that boating accidents are inevitable. Sadly, a boating accident can end in a serious or fatal injury.
If you were injured in a Houston boating accident, you may be entitled to lost compensation from the at-fault party. 
Negligence in Boating Accidents in Houston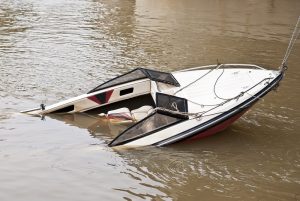 There are local, state, and federal laws in place that boat operators must follow. The Texas Parks and Wildlife Department coordinates with the U.S. Coast Guard to enforce the law and aid in search and rescue missions. Just like car crashes on the state's roads, boating accidents are often due to negligence. When a boating operator knowingly acts in a way that is unsafe or causes injury to another, they may be found negligent. 
There are a few common causes for Houston boating accidents, including: 
Inexperience

Inattention

Reckless operation

Speeding

Operating while impaired

Equipment failure

Weather
Nearly half of reported boating accidents involved boating while intoxicated. It is common for people to enjoy alcohol on a boat. The operator of a boat should never be impaired due to alcohol or drugs, and a thoughtless boater can be held liable for an accident any resulting injuries. The owner or operator of the boat is required to provide a safe vessel, including safety vests for all on board, and failure to do so may constitute negligence. 
How to Report a Boating Accident
All vessels on Texas waterways must follow the law. There are many vessels that may be out on the water, including: 
Motorboats

Pontoon boats

Jet skis

Kayaks

Pontoons

Sailboats
You are required to report any accident in a boat in the following situations: 
There was property damage exceeding $2,000

Someone was injured

Someone was killed

A passenger goes missing

Destruction of a boat 
There are common types of boating accidents, such as two boats colliding, a boat hitting a fixed object, striking a swimmer or floating object, running aground, a fire or explosion, capsizing, or a passenger falling overboard. The majority of boating levels are attributable to some form of negligence. 
After a boating accident, you need to seek medical attention immediately. Certain injuries in a Houston boating accident can be life-threatening, including head and back trauma. 
An experienced Texas boat accident attorney can help injured victims pursue a claim for compensation. 
Boating Accidents in Houston
In most cases, boating accident crash victims are injured by the negligence of other parties, and the at-fault party can be made to cover the damages resulting from the accident. For over a decade, Connolly Law has helped boating accident victims obtain the compensation they deserve. Our qualified Houston personal injury attorneys will work tirelessly to ensure that your rights are protected under the law. Contact our offices today at 877-CONNLAW to discuss your case today.