Why Oil Rig Workers Are at Greater Risk of Workplace Accidents
Houston Legal News
If you or any of your loved ones work in the oil and gas industry, you're probably familiar with just how dangerous the line of work can be. There are many lucrative job opportunities available in the oil filed, but it's also one of the most dangerous jobs for personal injury. 
There are many lines of work in the oil rig industry. Your specific duties, the conditions, and any other issues all determine how great of a risk you may face when you enter the industry. Just like other lines of work, certain jobs are more hazardous than others. The role of the employer is significant regarding your safety. Your employer has to provide adequate and functioning safety equipment. 
Oil Rig Construction is at the Top of the List for Workplace Risks
Construction workers are usually at greater risk of accidents in the workplace. When the construction and oilrig industries converge, the risk of a serious accident increases. If you report to an offshore maintenance and construction platform on the job, it's important that you understand where to go to seek support in the event of an accident. Most oil rig accidents occur in offshore construction areas. 
Deck Operations Are Also Hazardous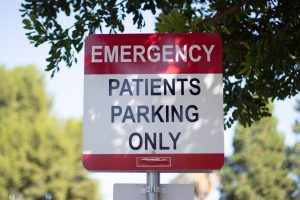 If you work on a deck, you're at risk of trips, slips, or falls. Recently, the number of deck accidents have been on the decline, while another sector of the industry has seen a rise in worker injuries. Lack of adequate signage can be an underlying cause of the increased risk of injury in offshore management and accommodations. 
Are You a Part of a Drilling or Production Team?
If your work requires that you be around heavy machinery and motorized equipment, you are at greater risk of being injured. Hopefully, you've obtained adequate training for oil and gas leaks, which often lead to catastrophic explosions. 
Support for Injured Oil Rig Industry Workers
If you find yourself involved in an accident on the job that leaves you stranded in turbulent waters or requiring an airlift to a trauma center, it may be weeks or months before you can return to work. In fact, even if you survive, an oil rig accident, you may never fully recover from your injuries. 
You may require daily living support and assistance navigating the complex workers' comp system. Many injured Texas workers rely on the system to provide benefits that can help them cover their medical costs and compensate for lost income. 
Oil Rig Accident Lawyers in Houston
Texas has the highest rate of fatal oil and gas accidents in the country, with more oilfield deaths than any other state. Connolly Law is here to provide you with help when you need it most. Kevin J. Connolly at Connolly Law believes in giving back to the community, and our legal team is here to help injured parties recover after being injured due to the negligence of a big oil company. Our team of Houston oil rig accident attorneys is here to fight for your legal rights. Give us a call today at (832) 767-3568 to see how we can help.