Will It Hurt My Case If I Do Not See a Doctor After a Houston Car Crash?
Houston Legal News
When you least expect it, car crashes can occur. When they do, it is key to know what you should do next. In far too many cases, car crash victims do not receive medical treatment quickly, and this can complicate collecting compensation for medical expenses. The negligent party should be held liable for losses resulting from the accident — but you have to prove the extent of your injuries. 
Visit the Doctor Right After a Crash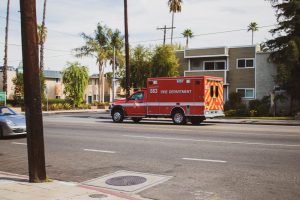 Some injuries are more severe than others, so you may not feel the need to go to the hospital right away. However, there are many reasons why should visit the physician immediately following a collision. The longer you wait, the harder it is to prove that your injuries were severe and caused by the accident. If you delay seeing a physician, the company may try to show that you were not injured in the accident. If you fail to see the physician immediately, you may be unable to recover the full compensation you deserve. 
Gather Medical Records
After visiting the physician, you have to obtain copies of all visits and medical bills. This documentation is required to prove that your injuries were caused by the accident and that they were serious. When you visit the doctor, let them know how you were injured so they can put it in your medical report. Do not seek treatment for other injuries in order to prevent confusion. You should also inform the doctor if you have previous injuries. The crash could result in a worsening of previous damage. 
What If I Delayed Seeing a Physician?
Houston car crash victims will often not visit the doctor right after an accident. You may not believe that you suffered major injuries, or you may fail to notice any immediate injuries. While you should visit the doctor quickly, you should not worry if you waited to see a doctor. Your health is always your priority, regardless of how it may impact your personal injury case. 
You should understand that a significant delay in seeking medical treatment or follow-up can negatively impact your case. Waiting too long before seeking initial treatment for specific injuries can make obtaining lost compensation difficult after a collision. If you wait months before talking with a physician, it will be very difficult for the doctor to testify that the accident caused your injuries, and the injured party will bear the burden of proof to establish the cause of their injuries. 
Car Accidents in Houston
In most cases, Texas car crash victims are injured by reckless or negligent drivers, and the responsible party can be made to cover the damages resulting from the collision. For over a decade, Connolly Law has helped car crash victims obtain the compensation they deserve. Our qualified Houston car crash attorneys will work tirelessly to ensure that your rights are protected under the law. Contact our offices today at 877-CONNLAW to discuss your case today.