Key Steps to Take After an Oil Rig Accident
Houston Legal News
Notify Your Employer of the Incident
In some cases, an oilfield accident might be evident to your employer. Employers will often take immediate notice of explosions, fires, and other events that result in serious injury or death. Employers, however, do not always know of other injuries suffered by workers out on the rig. For instance, working on an oil rig usually requires heavy lifting of pipes, tools, and other items. If an employer does not provide the proper equipment needed to lift heavy objects safely, it's likely that injuries will happen. If you've suffered a back, neck, or head injury on the job, let your employer know immediately. Failure to report an injury can be used to discredit any potential claims. 
Seek Medical Treatment Immediately
Just the suspicion of any injury is sufficient for a worker to seek medical assistance after an accident. Doing so shows that the worker suspected something was wrong after the incident and will help establish a record of the injury. Also, seeking immediate medical attention provides workers with the best chances of receiving the treatment necessary to prevent their injuries from becoming more severe.
It's crucial to remember that you do not always have to trust the doctor recommended by your company. If you don't want to see the company doctor, you have the right to request visitation with another physician. Company doctors may treat your injury in a way that benefits the interests of your employer, downplaying the severity of your injuries. 
Contact a Houston Oilfield Attorney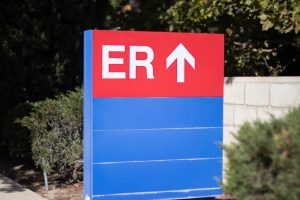 When you reach out to a qualified Houston oilfield accident lawyer, you'll have the chance to speak with someone who has helped countless other workers through the claims process. An oilfield accident attorney will be able to listen to the circumstances of your case and help decide if recovery is possible. Employers have an obligation to provide their employees with a safe working environment by avoiding negligent behavior which allows for defective equipment, unsafe working conditions, and other dangerous worksite conditions. Negligent employers have to compensate workers for their injuries, and a lawyer will help investigate the accident and build a strong case to fight for a fair outcome.
A lawyer can also help victims of oilfield accidents find the medical treatment they need, speak with insurance companies for clients, and negotiate with employers for a settlement. When a company resists paying compensation for their negligence, a qualified Houston oilfield accident lawyer will be prepared to fight for the compensation you need in court. 
Oil Rig Accidents in Texas
Accidents in the oil and gas sector are commonly seen on local news, especially when these are big stories involving large explosions and other devastating events. The oil and gas extraction industry reported 180 fatal accidents in 2018 alone. The most common cause of deadly accidents that year was transportation, accounting for 41 percent of fatal incidents that year. 
Injured victims should contact an accomplished Texas oilfield accident attorney to pursue their deserved compensation. Connolly Law has successfully represented countless victims in order to ensure they recover compensation from a negligent employer. Contact our offices at (832) 767-3568 to see how we can help.