What Should I Do After Being Injured in a Houston Uber Accident?
Houston Legal News
Rideshare services are a great way to get around. There are more than 103 million Uber users and four million drivers across in more than 700 cities across the country. There are even other rideshare companies, like Lyft. With the growing popularity of rideshares, it is natural that there would be more collisions involving Uber drivers. If you were injured in a Houston Uber accident, you may be able to recover compensation for your damages. A qualified Uber accident attorney will help you recover after being unfairly injured in an accident. 
What to Do After a Texas Uber Accident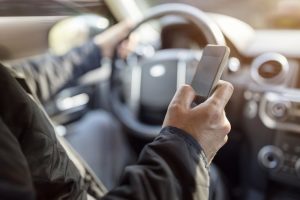 Uber accidents are similar to normal kinds of crashes. Even if you are a passenger, you should report the crash right away. If the driver does not want to stop, you should insist that he or she pull over and allow you to contact the authorities. In some cases, rideshare drivers may be hesitant to report a crash because it could negatively impact their ability to work for the rideshare company. The police will make a crash report, take witness statements, and gather driver information. You should obtain information from your drivers and take a picture of the license plate. 
You should seek medical treatment immediately after an accident and no later than 72 laters after the time of the crash. The longer you delay, the more difficult it will be to show that your injuries were caused by the accident. Contact Uber to report the incident. Drivers must file a report, but many fail to do so. You should also attempt to obtain a copy of the Houston accident report filed by the authorities. 
Keep all records of treatment and expenses caused by the accident. Contact a personal injury attorney in Houston to discuss the accident. The at-fault driver or company should cover all damages associated with the crash. 
Who is Liable for Uber Accidents?
Uber has insurance coverage to cover accidents that take place while the rideshare driver is transporting a passenger. However, the policy has limits, and the rideshare company may attempt to reduce your payment or even deny your claim entirely. Drivers should have insurance to protect them while they are off-duty or in between fares. Houston rideshare accidents are often complicated because the insurance providers will need to assign negligence to each driver involved. 
It is advised to have a personal injury attorney act on your behalf and negotiate with the insurer. Your attorney will evaluate the case and obtain information to establish negligence and the extent of your damages. 
Uber Accidents in Houston
In most cases, Texas car crash victims are injured by reckless or negligent drivers, and the responsible party can be made to cover the damages resulting from the collision. For over a decade, Connolly Law has helped car crash victims obtain the compensation they deserve. Our qualified Houston car crash attorneys will work tirelessly to ensure that your rights are protected under the law. Contact our offices today at 877-CONNLAW to discuss your case today.