Houston Oilfield Accidents Due to Defective Equipment
Houston Legal News
The oil and gas extraction industry is incredibly dangerous for workers. Employers have a responsibility to train employees to work safely, maintain their equipment, and manage the materials their workers come into contact with each day. Understanding these risks and training workers can prevent them can reduce the rate of injuries and deaths experienced in the oilfield. 
There are some rules and regulations from the Occupational Health and Safety Administration meant to safeguard the health and safety of oil and gas extraction workers on the job. These safety guides for employers help them understand and control machine risks, which include workers getting crushed, struck by moving parts, or hit by malfunctioning components. 
What Causes Oilfield Equipment Malfunction?
There are many potential causes of equipment failures in the oilfield, such as:
Improper use of the equipment

Inadequate maintenance

Infrequent safety inspections

Corrosion

Metal fatigue

Defective design

Manufacturing defect

Insufficient training
If a defect causes the malfunction or failure, rather than negligence, it could be possible to pursue a product liability claim against the manufacturer of the machine. 
Accidents in the oilfield can be severe and even life-threatening. Workers can be hit in the head, knocked off rigs, and suffer injuries that cause them to lose a limb. These kinds of injuries are usually referred to as catastrophic injuries due to their life-altering results, which can often be permanent. 
Tips for Preventing Injuries Involving Heavy Oilfield Equipment 
These are some tips provided by OSHA to help keep oil and gas workers safe while around heavy equipment:
Understand the risks

Establish measures to protect workers

Provide personal protective equipment 

Communicate the hazards

Train workers properly

Make a plan for contractor safety and training
Liability for Oilfield Accidents Due to Equipment Failure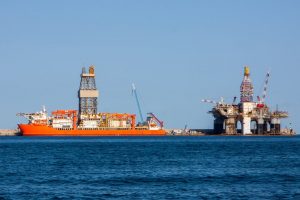 Due to the risks of working in the oilfield industry, large oil companies have to follow strict safety regulations meant to protect the health and safety of workers and prevent workers from putting their lives at risk. Workers have a right to safe working conditions, and when employers fail to uphold their obligations to their employees to maintain a safe work environment and prevent injuries due to recruitment failure, the employer could face some significant fines and other repercussions. Injured workers in Texas have access to workers' compensation benefits that cover their medical expenses and lost income after being injured on the job. 
Oilfield Equipment Failure Accidents in Texas
Texas has the highest rate of fatal oil and gas accidents in the country, with more oilfield deaths than any other state. Connolly Law is here to provide you with help when you need it most. Kevin J. Connolly at Connolly Law believes in giving back to the community, and our legal team is here to victims of Houston oil field accidents after being injured due to the negligence of a Texas big oil company. Our team of Houston oil rig accident attorneys is here to fight for your legal rights. Give the personal injury lawyers at Connolly Law a call today at (832) 767-3568 to see how we can help.