Should I File a Police Report After a Houston Car Wreck?
Houston Legal News
A serious crash can happen in a matter of seconds, and when it does, it can one of the most traumatic experiences of your life. The majority of traffic collisions are minor, but others result in severe or life-threatening injuries. If you were injured in a Houston car accident, you may be entitled to lost compensation for your damages. 
Should I File a Police Report?
After a car accident, you should file a police report, regardless of who is at fault for the collision. There are many reasons to file an accident report. The report will act as official documentation of the crash and can be used to prove the date, time, location, and other details of the incident. The report usually offers a space to provide information on how the crash took place. This information can be crucial later on when you need to prove how the accident occurred. The police will arrive at the scene and take information, gather statements, summon emergency responders, and help you get your car to safety. 
When to File a Police Report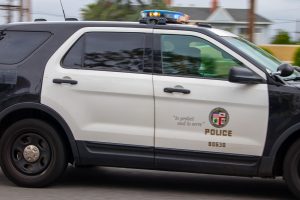 The best time to file an accident report is during the accident. Contact the authorities immediately and do not exit from or move your vehicle. The police only respond to serious crashes, so if the accident is not serious, they will tell you how to file a report at a later date. 
The sooner you file a report, the better. If you wait, it can become more challenging to prove that your injuries were caused by the crash. Keep in mind that the other driver could deny liability or even argue that the crash did not occur. It is advised to contact the authorities and file a report right away. 
You Are Required to Report a Crash Under Texas Law
Under Texas law, you are required to report an accident under certain conditions. You have to report any crash resulting in damages exceeding $1,000 or where anyone was injured or killed. You are required to file a report within 10 days after the crash. The punishment for failing to file a report could include a fee up to $5,000 or jail time. The best thing you can do is contact the authorities at the scene of the crash. There are some other things to remember immediately after an accident. Inform the other driver and the responding officers of certain information, including your drier's license, insurance, and registration documents. Take pictures of the site of the crash or any resulting damages. 
Car Accidents in Texas
In most cases, Texas car crash victims are injured by reckless or negligent drivers, and the responsible party can be made to cover the damages resulting from the collision. For over a decade, Connolly Law has helped car crash victims obtain the compensation they deserve. Our qualified Houston car crash attorneys will work tirelessly to ensure that your rights are protected under the law. Contact our offices today at 877-CONNLAW to discuss your case today.