Filing a Wrongful Death Suit After the Loss of Loved One
Houston Legal News
Car crashes are extremely common, and fortunately, most are minor. However, some car wrecks are serious and result in life-changing injuries, disabilities, or fatalities. There were 33,05 deadly car accidents in 2018 resulting in 3,642 deaths in Texas. In such cases, negligent drivers who caused the deadly accident can be held financially responsible for the resulting damages and fatalities. 
Who Can File a Wrongful Death Claim?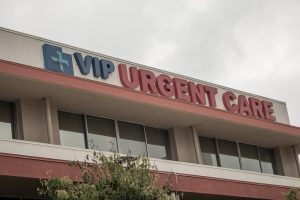 Many people experience pure devastation resulting from the loss of a loved one. However, under Texas law, only specific people are able to pursue a wrongful death claim. Those allowed to file a claim include the surviving spouse, children, and parents of the deceased. An adopted child can file a claim if he or she was legally adopted before the time of death. Siblings of the deceased are not allowed to pursue a wrongful death claim. One person can file, or multiple parties can file as a group. If the allowed parties fail to pursue a claim within three months, the personal representative can elect to file a claim. 
The Elements of a Wrongful Death Claim
There are five elements that allow you to pursue a wrongful death lawsuit in Texas. You have to establish at least one or more of these elements to have a valid claim. These elements include:
Neglect

Carelessness

Unskillfulness

Default

Wrongful act
Also, you may be able to file a wrongful death claim if your loved one was the victim of a violent crime. The party must have had a duty of care to the deceased party and must have acted in e negligent manner which resulted in a fatality. 
For instance, in a wrongful death claim involving a car accident, you will have to establish that the driver acted negligently or recklessly and contributed to the accident. Negligence is the failure to act in a way that a typical person would under like circumstances. A wrongful death claim is a civil suit and is independent of any criminal actions that may or may not be pending relating to the fatality. 
A wrongful death claim can be extremely complicated. It is advised to seek the help of a qualified legal team of qualified wrongful death attorneys with experiencing handling these types of cases. At Connolly Law, we have helped our clients recover millions of dollars, and we want to help you and your loved ones recover after losing a loved one. 
Wrongful Death Lawyers in Houston
In most cases, Texas car crash victims are injured or killed by reckless or negligent drivers, and the responsible party can be made to cover the damages resulting from the collision. For over a decade, Connolly Law has helped car crash victims and their families obtain the compensation they deserve. Our qualified Houston wrongful death attorneys will work tirelessly to ensure that you are able to recover after the loss of a loved one. protected under the law. Contact our offices today at 877-CONNLAW to discuss your case today.