Factors to Consider When Pursuing a Personal Injury Claim
Houston Legal News
Liability
The primary factor that should be analyzed is the liability for the accident. This is a significant component of any personal injury claim, and violations of rules or laws can be persuasive evidence. 
If you looking to retain a Houston personal injury attorney, you should be prepared to say what the argued party did wrong. If there are serious damages, a wrongful death case may also be available to recover lost compensation. However, just as the actions of the defendant can be useful evidence, the wrongdoing of the injured party can also impact your case. 
What Is the 51% Rule?
When evaluating the behavior of the defendant, a skilled personal injury lawyer will also assess the actions of the plaintiff. Did the injury victim do anything that was legally wrong? In Texas, there is a 51% rule. This means that if the jury finds that the victim was 51% or more responsible for the crash then he or she is unable to collect any compensation from their suit. 
The defense attorney is paid by the hour — whether they lose or settle. However, the plaintiff's lawyers are only paid in a successful case. That means that a personal injury lawyer has to be picky about which cases he or she will work on. 
Damages & Losses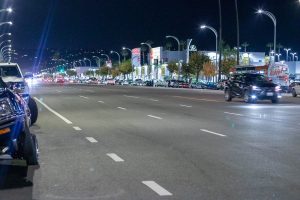 After a careful evaluation of the case finds that the plaintiff is not liable, and the crash was caused solely by the defendant, the evaluation will begin calculating damages. In Texas, legal damages can include lost earning capacity, disfigurement, disability, pain and suffering, mental anguish, medical bills, and other potential losses depending on the circumstances of the case. 
Litigation can be extremely costly, so the losses are considered in a case evaluation. Certain kinds of cases are more expensive for Texas personal injury lawyers to pursue, particularly cases involving product liability or medical malpractice. Even car crash cases can result in significant out-of-pocket expenses in order to obtain doctors' depositions and other fees. 
Insurance Coverage
Lastly, personal injury evaluation must include the ability to pay damages. There are many serious cases where an accident was caused by the defendant and the personal injury victim suffered high expenses. However, there is inadequate or no insurance coverage available to seek compensation. 
This is significant in Texas personal injury cases. An in-depth evaluation will find which damages can be paid. You need compensation in order to make a full recovery after being unfairly injured in an accident. 
Car Crashes in Houston TX
In most cases, Texas car crash victims are injured by reckless or negligent drivers, and the responsible party can be made to cover the damages resulting from the collision. For over a decade, Connolly Law has helped car crash victims obtain the compensation they deserve. Our qualified Houston car crash attorneys will work tirelessly to ensure that your rights are protected under the law. Contact our offices today at 877-CONNLAW to discuss your case today.