Recovering from a Head-On Collision in Texas
Houston Legal News
Texas is home to many roadways that do not have a physical median separating the lanes of vehicles traveling in opposite directions. This type of roadway design, combined with distracted or reckless driving, can become a recipe for catastrophic car wrecks. Head-on collisions most commonly take place on these kinds of roads when the at-fault driver veers across the center median and collides with a vehicle coming from the other direction. 
Recovering Compensation after Head-On Accident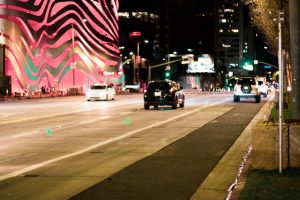 Recently, there was a report of six people who were killed in a fatal head-on collision in Texas. According to a report from the Texas Department of Public Safety, the two vehicles were traveling in opposite directions when one vehicle veered into oncoming traffic and collided head-on with the other vehicle. 
There were three people in the eastbound vehicle, and all of them were pronounced dead at the scene. The westbound vehicle contained six passengers, three of whom were killed in the collision. The remaining passengers in that vehicle were hospitalized for the treatment of sustained injuries. All the occupants of the eastbound car were wearing seatbelts, while only the driver of the westbound vehicle was restrained. 
Head-on crashes in Texas can result in significant legal issues. Distracted driving or fatigue are often contributors to these deadly accidents, as well as intoxication or speeding. 
Head-On Crashes Result in Devastating Consequences
Serious injuries resulting from head-on collisions include spinal cord or back injuries. These can potentially lead to paralysis, neck injuries, whiplash, and concussions that may result in long-term issues. Following a collision, particularly a serious head-on accident, it is important that you seek medical help immediately in order to document your injuries. Underestimating your injuries can result in more issues down the road. 
After a severe collision, you may want to pursue a personal injury claim against the at-fault party for property damage and injuries. The liable party could be responsible for covering current and future medical costs or physical therapy, accident-related property damage to your car, and even loss of current or future income from being unable to work. 
Submitting a claim to your insurance company will be key and usually the first step after a collision. There is no real guarantee that you will be able to be fully compensated after a crash. Because car wreck cases can be very complicated due to the circumstances of the accident, crash victims should hire a qualified Houston personal injury lawyer to negotiate on their behalf in order to recover the compensation they deserve. 
Car Accidents in Houston
In most cases, Texas car crash victims are injured by reckless or negligent drivers, and the responsible party can be made to cover the damages resulting from the collision. For over a decade, Connolly Law has helped car crash victims obtain the compensation they deserve. Our qualified Houston car crash attorneys will work tirelessly to ensure that your rights are protected under the law. Contact our offices today at 877-CONNLAW to discuss your case today.