The Basics of Texas Oilfield Accidents
Houston Legal News
Oilfield accidents are well known for being extremely dangerous, and resulting accident claims are often complicated. It's common for major players in the industry to argue that their fields are not a hazard. Here's the truth about oilfield accidents and their resulting injuries. 
Accident Statistics from the Oilfield
Here are some statistics and other facts that you should know about oilfield accidents in the US:
From 2008 to 2017, there were 1,566 reported oilfield fatalities in the oil and gas drilling industry and other related fields

In 2015, 74 percent of all deaths in the mining industry were in the oil and gas extraction industry

93 people were killed on Route 285 in 2017, only in the Texas area of the oil and gas transportation highway

Some of the most hazardous positions in the oilfield include derrick operators, motormen, drillers, and truck drivers
The Reason that Oilfield Accidents are Underreported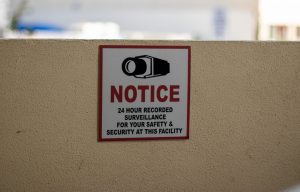 There are some key reasons why oilfield accidents are vastly underreported. Specific regulations differ between state and federal governments. For instance, in Texas, the Railroad Commission of Texas governs the oil and gas industry, and in Oklahoma, OSHA regulates the industry. There are multiple other entities that gather reports for accidents, injuries, and fatalities, which can create discrepancies in the data. Another factor is that the definition of serious injuries can vary depending upon regulatory entities, as well as those involved in the accident. 
OSHA, Injury Claims & Oilfield Safety
OSHA is the regulating body that penalizes oil companies that cause accidents and injuries. There have been many instances where OSHA does not work in favor of the injured employee. While the organization does investigate and impose penalties on companies that violate standards, these same companies will often contest them. In such cases, OSHA has been known to reduce or get rid of penalties entirely in order to reach a settlement quickly. This has unintendedly resulted in a lenient atmosphere that doesn't reduce negligence on oilfields. 
Who's Liable for Oilfield Accidents?
Determining liability for an accident isn't always easy, especially for oilfield accidents. There are many parties that can be potentially responsible, such as equipment manufacturers, those in charge of safety standards at your job site, and even truck drivers. If multiple parties are at fault, workers' comp may not be a viable option. You may be able to recover lost compensation with the help of a Texas personal injury lawyer.
Houston Oilfield Accidents
Accidents involving the oil and gas industry are frequently on the news. There were 120 fatal workplace injuries reported in the oil and gas industry in 2008. A majority of deaths involved transportation accidents, accounting for 41 percent of fatal incidents. 
Those who are injured aren't the only ones affected. Often their families are left suffering from financial uncertainty. This shouldn't happen to innocent victims. At Connolly Law, we protect those who've been impacted by the negligence of large oil companies. 
Kevin J. Connolly spent the first part of his career defending these massive companies. Now, he has a duty to protect those who suffer from their recklessness. If you live in Pearland, Cypress, Baytown, or anywhere in the greater Houston area and have been impacted by the negligence of an oil company, contact us today at (832) 767-3568 to see how we can help.