Texas Oil Truck Accidents
Houston Legal News
Liability & Truck Accidents
Oil and gas drilling is a massive industry in Texas which brings with it a greater number of trucks on the state's roadways. In order to reduce the number of fatalities and severe injuries caused by crashes involving trucks and smaller passenger cars, trucking companies and their drivers are required to adhere to a set of state and federal regulations, including: 
Trucking companies are required to hire qualified truck drivers and provide them with adequate training

Drivers are required to take regular rest breaks to reduce crashes caused by fatigue

Equipment, including brakes and lights, have to be properly maintained

Trailer loads must be secured so that other drivers are not injured by falling debris
Parties That Could Be Liable for Oil & Gas Truck Accidents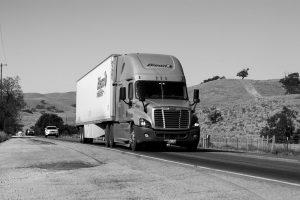 There are many laws and regulations that govern the commercial trucking industry. There are also multiple factors that can likely contribute to an accident.
After a thorough investigation, an oil and gas injury attorney in Houston will usually find that there are multiple parties who share liability for an oil and gas truck accident, including: 
One or More of the Drivers Involved.

An oil and gas trucker could be liable for failing to adhere to the rules. For instance, in an attempt to stay on schedule, a driver could violate federal Hours of Service guidelines and stay on the road longer than they are allowed to under the law. 

The Employer of the Truck Driver.

Some trucking companies fail to adhere to the rules by hiring unqualified truckers or failing to provide proper training. They may also impose unrealistic deadlines that incentivize drivers to break government regulations. 

The Party that Loads the Truck.

Failing to adequately secure trailer loads could place the liability for the crash on those who loaded the truck. 

The Truck Maintenance Company.

Oil and gas trucks usually log thousands of miles each month, bringing water, supplies, and other materials to and from worksites. With this amount of wear and tear, it is crucial that these trucks are adequately maintained. 

A Faulty Product Manufacturer.

In some cases, crashes involving large trucks are the result of defective vehicles or vehicle components that fail. Some typical examples include newly installed tires that out on the highway and newly installed brake lines that fail to stop the vehicle on a winding road. 
Oilfield Accident Injuries
Texas has the highest rate of fatal oil and gas accidents in the country, with more oilfield deaths than any other state. Connolly Law is here to provide you with help when you need it most. Kevin J. Connolly at Connolly Law believes in giving back to the community, and our legal team is here to help injured parties recover after being injured due to the negligence of a big oil company. Our team of Houston oil rig accident attorneys is here to fight for your legal rights. Give us a call today at (832) 767-3568 to see how we can help.