What to Expect if You File a Texas Personal Injury Claim Without Legal Representation
Houston Legal News
There is a common misconception that working with a lawyer is something that is only attainable for the elite and the wealthy. The reality is that anyone has the opportunity to obtain legal counsel after an injury accident when the attorney you work with operates on a contingency basis. Working on a contingency basis means that you don't pay your attorney unless they win your case for you and secure your financial compensation. Even though the fees that will pay your lawyer will come out of your settlement when you work with a legal professional you have a statistically higher chance of obtaining the maximum amount of compensation than if you were to pursue a lawsuit without legal counsel.
If you have been in an injury accident in Texas the Houston personal injury attorneys at the Connolly Law Firm, PLLC can meet with you and discuss your accident situation. When you work with the Texas serious injury attorneys at the Connolly Law Firm, PLLC you will learn about every avenue you have to obtain the most compensation for the damages you suffered in your Houston injury accident.
What is the Difference Between  Filing a Texas Personal Injury Claim Alone and Filing a Claim with the Help of A Texas Personal Injury Attorney?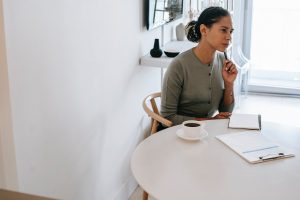 There are very obvious differences between filing your suit without legal representation and doing it with the help of an attorney. The first thing is that you will have to do all of the work yourself. In Texas, the statute of limitations to file your claim is 2-years. There is a lot of work to be done when you are filing alone and so time is of the essence. Some of the steps that you will have to do include:
Spend time researching Texas injury laws so you can figure out which ones are relevant to your case.

Figure out the value of your claim by identifying each damage you suffered and assigning a fair and reasonable cost to every one of these damages.

You will need to determine which Texas court system is correct for your claim to be filed.

Once you know which court will work for your situation, you must collect the necessary documents from that court and make sure they are filled out, signed, and dated.

Compose your claim with all the relevant information that describes what you are asking for and why.

Obtain a court summons for the defendant you are suing. Remember, there is still a good chance that the defendant won't pay you even if you win your case.
A Texas personal injury lawyer will not only take the workload off of your plate, but they are also extremely knowledgeable about how the Texas personal injury claim process works. Additionally, they have a thorough understanding of the law and how to litigate cases successfully.
Speak with a Texas Personal Injury Attorney Today
Even if you haven't decided whether or not you want to take on your case by yourself or if you want to use the help of a Houston serious injury lawyer, speaking with a lawyer to have your questions answered can better help you make your decision. The Connally Law Firm, PLLC can be reached at (832) 767-3568 to schedule your free, no-obligation consultation.