The Dangers of Oil Rig Falls
Houston Legal News
Dealing with the Aftermath of an Oil Rig Accident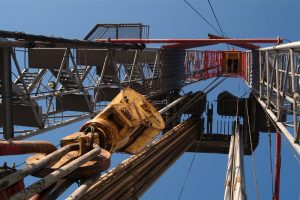 Workers laboring on an oil and gas drilling or exploration site find themselves performing many tasks — often from elevated heights. Falls are one of the leading causes of death in the oil and gas industry. If the owner or operator of the site fails to take proper measures to provide for worker safety, they can be placed in danger of suffering serious injuries due to a fall from a rig or other height. If you or someone close to you has been injured in a fall at an oil or gas drilling site, our legal team is here to help. Personal injury lawsuits in Houston are complicated and expensive to pursue, and that's why we at Connolly Law take on cases to help those suffering due to the negligence of a big oil and gas company. 
We take a bold approach to every single case. We move quickly to ensure that we fully investigate the incident to find out what happened and the full extent of the resulting injuries. When applicable, we will visit the scene of the accident so that we have a complete understanding of the circumstances of the case. We understand that accidents occurring at oil and gas sites can be complicated, so we work with expert witnesses, such as engineers, geologists, medical professionals, and financial planners so that we can create the strongest case for your financial recovery. 
Texas Oil & Gas Site Fall Injury Attorneys
We provide full-service legal consultations to workers who have been injured in a fall at an oil, gas drilling, or exploration site. We handle claims involving an array of fall accidents, such as:
Falls resulting from deficient or inadequate guard rails or similar protective devices

Falls caused by the violation of safety regulations

Falls over debris, building materials, or other items not properly disposed of

Falls from crudely or clumsily erected ladders, scaffold, rigs, or other structures
At Connolly Law, we will help you pursue compensation for your damages, including unreimbursed medical bills, lost wages or income, physical pain and suffering, and loss of consortium. We take all types of injury claims, including cases involving brain or spinal cord trauma, broken bones, paralysis, burns, permanent scarring or disfigurement, amputation, or loss of limb. We will also litigate wrongful death claims related to falls on an oil or gas site. 
Houston Oil Rig Fall Injuries
Texas has the highest rate of fatal oil and gas accidents in the country, with more oilfield deaths than any other state. Connolly Law is here to provide you with help when you need it most. Kevin J. Connolly at Connolly Law believes in giving back to the community, and our legal team is here to help injured parties recover after being injured due to the negligence of a big oil company. Our team of Houston oil rig accident attorneys is here to fight for your legal rights. Give us a call today at (832) 767-3568 to see how we can help.